Florida Renters Insurance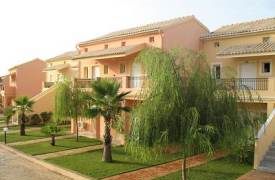 Increasingly more individuals and families throughout the U.S., including in Florida, are choosing to rent – whether they're millennials setting up their first apartments, retirees looking to downsize, travel and have a more low-maintenance lifestyle or based on an economic decision. The bottom line: the demand for rental housing over the last several years has risen and is pegged to continue to do so.
First Gate can provide you with renters insurance options from leading markets to offer insureds and prospects quotes immediately – helping you tap into this niche with an increased opportunity to cross sell additional coverages and maintain existing clients. Our renters policies will cover the tenant's contents inside the apartment as well as his or her liability exposure should someone get injured inside the home. As with our home insurance, replacement cost insurance is available for personal property as well as loss of ue coverage should the place become uninhabitable due to a covered loss and the tenant has to move out temporarily.
Renters insurance is affordable. It's about making sure that tenants understand their stuff is not covered by their landlord's policy should it get damaged in a fire or stolen. It's also about them realizing that a landlord's policy would only respond if someone were injured outside on the grounds, not inside their apartment or home. When they understand this and are ready to buy coverage from you, First Gate is right here to provide you with the policies you're looking for..
Selecting the right amount of renters insurance
At First Gate, we can facilitate that your valuables are insured. Once you decide the amount of coverage you need, we can tailor a package to fit your renters insurance needs in Port Saint Lucie and throughout Florida.
Renters Insurance Options in Florida
Personal Property coverage in case of fire, theft or damage.
Liability coverage for risk of accident at your rental
Other coverage options also available
As with many kinds of insurance, your premium can rely on your deductible and any extra coverage you decide to select. To recognize the worth of your things, keep receipts. You should additionally keep an inventory of all the things you own, and use caution to not underestimate their price. You should possibly consider photographing or videotaping every space and storing the images in a fireproof box. Today, many folks file things digitally or at a safety lock box at the bank.
To insure that your valuables can be protected, buying renter's insurance offers you peace of mind and also the assurance that if something is lost, you may be ready to replace it. Contact us today and learn additional information regarding Renter's Insurance and precisely what proportion you wish. As a local, insurance agency in Port Saint Lucie, we're partnered with several of the highest renter's insurance corporations within the business. This means we can compare rates and policies with many different carriers and find the policy and value that works best for you.