Florida Condo Insurance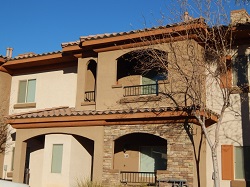 From gated retirement condo communities in Boca Raton to the condos dotting the skyline of Miami and residences throughout Florida, First Gate can provide you with top-tier markets for competitive condominium insurance packages. For hard-to-place risks, such as those along the coast, we also have access to surplus lines markets.
Our ability to provide quick quotes and superior service gives our insurance agencies an advantage when clients are comparison-shopping. Our experience in the Florida market supports your ability to offer quality coverage that will respond in the event of a loss or accident on the premises.
Condo Insurance in Florida
Our condominium insurance policies can be designed to include:
Liability coverage in the event a neighbor or visitor slips or falls while in the insured's condo.
Personal Property coverage to protects the content of the condo including the insured's furniture, clothing, etc., against unexpected loss. Replacement cost coverage is available for the contents as well. In addition, a separate rider covering the insured's valuables such as jewelry, collections, furs, etc. can also be purchased.
Additional Living Expenses in the event a covered loss causes the insured to live elsewhere temporarily.
Loss Assessment to protect the insured in the event the condo association's policy is insufficient to cover damages to the entire building or in the event of a lawsuit.
We also provide flood insurance in preferred, standard and coastal zones.
At First Gate, we have the experience and insurance companies to make sure you have all of what's important to keep you protected. We service the Port Saint Lucie, Florida area.