Florida Homeowners Insurance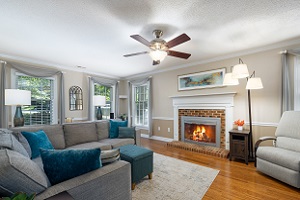 The Sunshine State is home to full-time residents, vacationers and rental property owners – all in need of a comprehensive insurance program that addresses the individual owner's risk profile and exposures. We understand how difficult it can be for agents and brokers to find the right market, get the right pricing along with broad coverages and receive the type of service necessary to respond to clients looking for insurance protection quickly.
That's where First Gate comes in. Our longstanding relationships with top-tier carriers specializing in insuring Florida homeowners enable us to provide you with quotes for competitively priced coverage within 24 hours that will help you make the sale. We can insure homes throughout Florida, including those in coastal communities. We insure single-family residences, secondary or vacation homes, rentals and high-value homes.
At First Gate, we have the home insurance specialists that can tailor a specific package to your needs and risks. We have access to many top rated companies to find you the best fit at a fair price. We can quickly compare rates to ensure you don't have any gaps in coverage down the road.
Florida Home Insurance that Fits Your Clients
Liability insurance to protect the insured's assets in the event of an injury on the property; we can assist you in determining the client's exposure in this area based on his or her net worth and how much risk transfer is required.
Property insurance to cover the structure and personal contents in the event of a catastrophe such as fire, windstorm, theft, vandalism, etc. Separate structures, such as detached garages, sheds, guesthouses and pools are also insured.
Replacement cost coverage is available for both the building and contents; also can include debris removal and the expenses to meet current building codes.
Loss of Use/Additional Living Expenses in the event the insured needs to vacate while repairs/rebuilding takes place because of damage as a result of a covered peril.
Special Riders and Endorsements for collectibles, fine art and jewelry if needed.
There may also be other coverages that you many want to consider in addition to your basic homeowners policy. These may include personal umbrella, automobile, flood, earthquake or jewelry insurance. Our agents at First Gate can help you understand your other risks and help you evaluate whether you may need additional coverages in your Florida home insurance plan.
We understand how difficult it can be to find affordable home insurance in Florida with the average rate in the Sunshine State double that of the national average. First Gate specializes in insuring properties in the Florida market and can assist you in finding competitive coverage for your clients.
So, contact us today at 772-247-6010 to find out more about home insurance in Port Saint Lucie, Florida area.